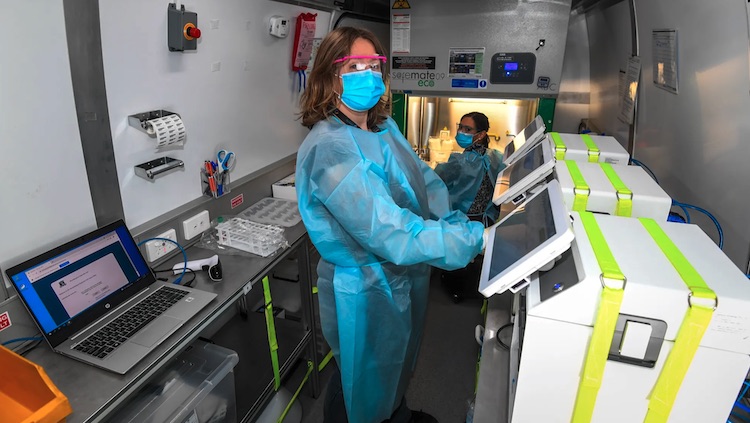 North Sunshine based R. A. Bell leads the way giving contact tracers the jump on the spread of Delta.
North Sunshine Based R. A. Bell designs first of type COVID-19 Mobile testing van. Working closely with the Doherty Institute for the development of a Mobile COVID -19 testing van, or LabVan, as it has been dubbed was deployed to emerging cluster sites for the first time during the recent Delta outbreak in Victoria, travelling to Phillip Island, Bacchus Marsh and the Lacrosse apartment building in Docklands.
While the mobile LabVan can't achieve mass testing, it can drastically cut turnaround times for select samples, giving contact tracers the jump on new infections, and quickly ruling out others, in the case of the Bacchus Marsh case a positive sample was detected less that three hours after the sample was collected down from the usual 18-24 hours for test results.
It was a pleasure working with the Doherty Institute on such an important project and we are very pleased with the outcome.
R. A. Bell's full in-house capability provides peace of mind for agencies, from concept design through to delivery R. A. Bell delivers some of the most unique projects with a high level of public value to the emergency services sector nationally.