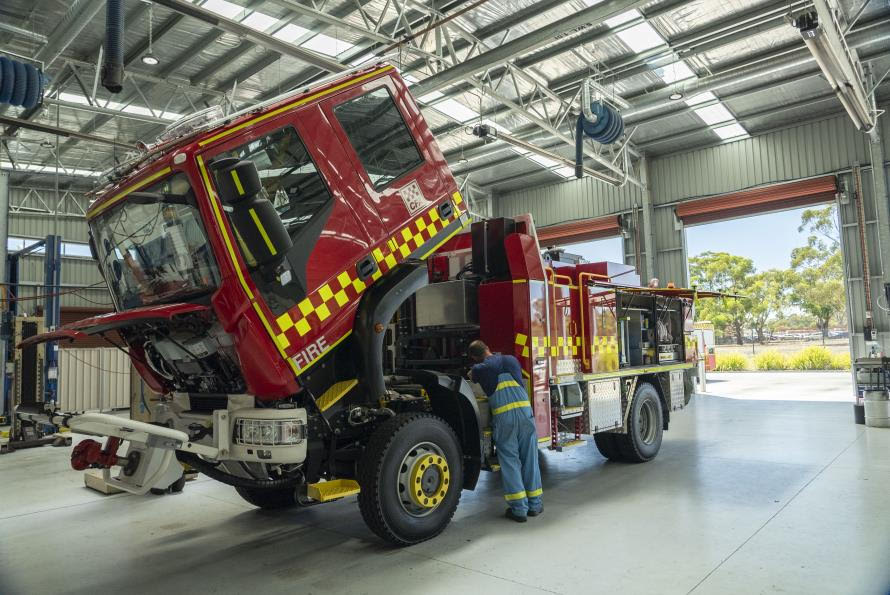 48 new generation heavy tankers to be rolled out statewide for eager agencies
North Sunshine Based R. A. Bell and Co Pty Ltd (Bell Fire & Rescue) are putting the final touches on a next generation fleet of 48 Country Fire Authority tankers.
Initial delivery and commissioning of the first tankers is planned for next month (February 2022) with the entire new fleet operational during 2023.
Main features of the new generation of heavy tankers include:
15 tonne crew-cab chassis with 4,000 litre water tanks
4×4 capability with automatic transmission for difficult terrain
Improved foam system, electronic monitors, and electric rewind hose reels
1,200 litres/minute diesel engine driven fire fighting pump
Multilayered crew protection system to withstand temperatures of more than 600 degrees Celsius.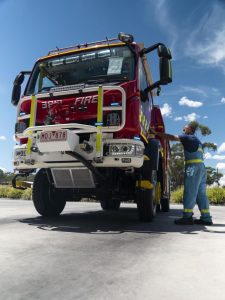 Developments in the firefighting sector over the last few years have included innovations around vehicle performance, ergonomics, communications, crew protection systems, Compressed Air Foam Systems (CAFS), hydraulic advancements, operational capability and specifically increased water carrying capacity, all of which are standard in recent builds.
R.A. Bell invests heavily through innovation in and across the emergency services sector nationally and will continue to do so to ensure both the volunteer and professional firefighters have the latest technology at their disposal.
Importantly, these critical assets that preserve life and property are fully designed and manufactured in Australia.
---
Quote attributable to Natalie Suleyman MP State Member for St Albans
"I have visited Bell on a number of occasions and I'm so proud of their innovative work and their passion in all they do. Bell is a vital part of our local economy and the emergency service supply chain, and directly responsible for many of the innovations within the sector that have been developed over the years".
Quote attributable to General Manager Bell Fire and Rescue Peter Fowler
"Working closely with agencies and academia on future requirements is a passion of the business and it is incredibly rewarding to see our engineering designs incorporated into the latest firefighting technology available".
---
Minister for Emergency Services, Jaclyn Symes, announces the first 20 CFA brigades to receive the new dual cab heavy tankers, which will progressively replace existing single-cab heavy tankers.
Read more!
CFA announces fifty new tankers to be rolled out to CFA fire brigades across Victoria.
Read more!
---
Contact: Peter Fowler 0407 176 018 | peter.f@bells.com.au