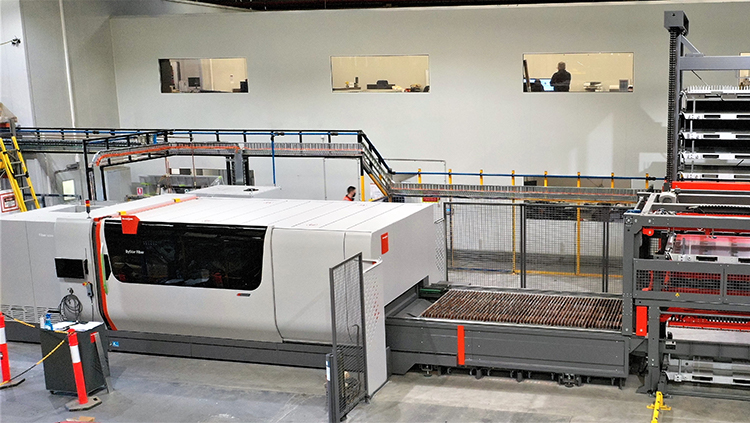 Investing where it matters: the best assets a business can build with
The Victorian Chamber spoke to R. A. Bell to discuss how the manufacturer was coping during the COVID-19 pandemic. What came to light was a story no business can afford to miss.
R. A. Bell is an engineering, product and service-based solutions business operating out of six locations across Victoria, New South Wales and Queensland. Founded in 1964, the company grew to its current size designing and manufacturing emergency response vehicles used by the Victorian SES, Victoria Police, CFA and Fire Rescue Victoria – just to name a few.
Like so many businesses during the COVID-19 pandemic, R. A. Bell has been greatly impacted by tough restrictions. General Manager Peter Fowler admits that although it has been hard to adapt in some areas, it could have been much worse.
"With a significant spike in sick leave due to staff being COVID-19 tested, the last three months have been quite challenging in terms of managing production… We have also had to cease visitation of all sale representatives and customers until further notice," says Mr Fowler.
"We are fortunate to have such dedicated staff, many of who are long-term who understand we are fortunate not to have been adversely affected as other businesses have."
Peter is right when he says some businesses have been adversely affected, but some have been put to the test much more than others.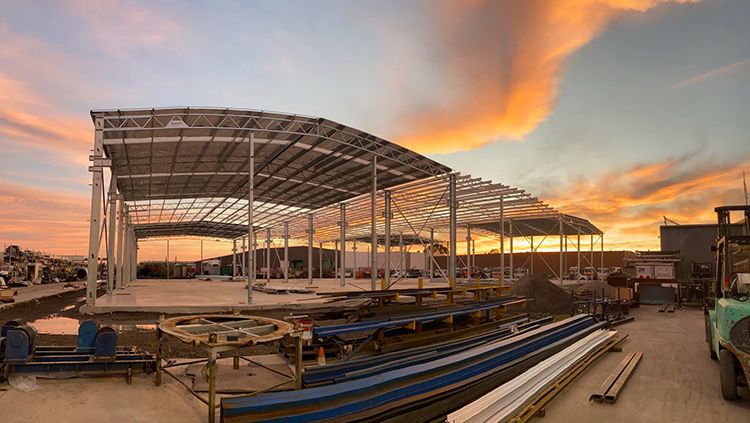 Opportunity in crisis
Figures released by the Australian Bureau of Statistics in August revealed that more than one million Australians were now unemployed as a result of the COVID-19 pandemic wreaking havoc on thousands of businesses and industries.
While more than 400,000 Victorians currently receiving the JobSeeker grant from the Federal Government, many people just want to return to work.
Although the COVID-19 pandemic is often referred to as an 'unprecedented event', it isn't the first time whole industries in Victoria have been decimated seemingly overnight.
The closure of the Ford manufacturing plant in 2016 saw 1,200 Victorian manufacturing jobs lost, while Holden's closure is expected to result in roughly 800 job losses. The aviation industry has also had its share of tough times as Virgin Australia announced 3,000 job cuts, 8,000 Qantas redundancies and the closure of Tiger Air in September of this year. These corporate closures are made worse by the closure of Qantas Engineering at Avalon, the engine shop in Tullamarine and 737 maintenance. While devastating, these recent closures still pale in comparison to the closure of Ansett in 2001 which saw 16,500 staff made redundant.
The tragedy of many of these cases are the experience and dedication of many of these redundant workers – skilled and experienced without jobs available to employ their talents.
Through the devastation of many jobs in numerous sectors, R. A. Bell has found opportunity in tragedy and given many of these unlucky, yet hard-working workers a second chance, hiring numerous retrenched employees from different industries.
"As a result of the closure of the auto sector we employed 12 ex-auto workers from across the breadth of the auto industry and recently started eight aircraft maintenance engineers, two oil and gas engineers and a recently retired trades teacher that now work closely with our apprentices," says Mr Fowler.
Not only have these new staff members filled the duties R. A. Bell was seeking, the expertise and experience possessed by these redundant workers have delivered exceptional results.
"Our experience has shown that people that come from other sectors such as auto and aviation possess all the necessary skills when it comes to understanding the basics. They come with a solid understanding of mechanical and electrical aptitude, are competent in the use of all equipment and importantly, familiar with understanding technical drawings."
One quality that is always sought after by managers and business owners, is the attention to detail that only comes with experience – something Bell's newest staff have in spades.
"In most cases, [the new staff] bring with them an appreciation of quality and appreciate the high standards maintained in our organization we have with existing staff."
New tricks
As the old saying goes, 'you can't teach an old dog new tricks'. R. A. Bell and their new staff have put this myth to bed.
"In almost all these cases, these employees are mature-age (over 50) and have a lifetime of experiences we value, and they value the opportunity to work in another sector that doesn't require shift work and provides a rewarding work environment."
"Many of the people that come from other industries are pleasantly surprised as to the technology and systems integration of these front-line firefighting vehicles."
Though the construction of these emergency service vehicles is a far leap from maintaining aircraft,
R. A. Bell have managed to keep an open mind and see the potential (and value) in experience, thought-process and problem solving.
"What we do is unique – in that most [vehicle] builds are different and encouraging commonality across agencies and jurisdictions presents a real opportunity in terms of delivering public value. Having a trade doesn't mean you know how to build emergency service vehicles, having a trade background regardless of what that is provides the basics. The vehicles we build come together as a result of a complex ecosystem of engineers and trades people."
"Aircraft maintenance engineers, while they have an in-depth understanding of aircraft systems, doesn't mean they have knowledge of how these vehicles operate, their aptitude is the value we see in aviation and ex-auto personnel."
Even beyond specific experience, what matters to R. A. Bell most of all is the attitude and willingness to learn new skills. Peter Fowler and his organisation's philosophy extends beyond formal qualifications and looks to the potential of the worker, rather than their past.
"Except for some trades that require an existing skill base, we have flexibility in many areas of the organisation to employ people without formal qualifications. Our philosophy is to 'hire for attitude and train for skill'. Historically, this has worked for us, so we don't see us changing anytime soon. Our most recent intake of four apprentices (adding to the eight we already have) were all selected with this method."
Like so many businesses, R. A. Bell has had to adapt and manage under the COVID-19 restrictions.Like so many businesses, R. A. Bell has had to adapt and manage under the COVID-19 restrictions.
Keeping wheels turning
Like so many businesses, R. A. Bell has had to adapt and manage under the COVID-19 restrictions put in place by the state and federal governments. Though many of the restrictions could put an end to operation, the manufacturer acted swiftly to keep production rolling.
"We initially went to a four-day-on and four-day-off shift and leasing another facility to segregate the staff as much as possible. We have now reverted to the five-day week and the workforce remains split across the two locations (in metro Melbourne) all while implementing mandatory temperature testing," says Mr Fowler.
Thanks to these high-tech solutions to monitor staff along with sturdy business plans and procedures, R. A. Bell continues to report zero cases to date.
"We have also implemented our COVID-19 Safety Plan, our Business Continuity Plan (as it relates to a pandemic) and other mandated requirements like temperature testing, our COVID-19 Travel and Work Safety Plan and Close Contact Register.
"We recently introduced a new touchless facial recognition and temperature checking process for all staff which allows for improved temperature recording business-wide."
Though these procedures and protocols have been successful in keeping COVID-19 at bay, Mr Fowler acknowledges that though they are necessary, they can cause inconveniences.
"Working in shared spaces every day, we have ramped in general cleaning of common areas as well as making sure all vehicles and forklifts are cleaned after every use. Stores deliveries has also been slowed due to the implementation of new COVID safe practices.
Maintaining the machine
The collapse of Victoria's automotive industry and aviation sectors, coupled with the impact of the COVID-19 lockdown, has resulted in arguably the most important period in Australia's history to invest in ourselves and build our own road to redemption.
With so many recent business closures, foreign ownership and outsourcing has grown in appeal among many businesses. Peter Fowler believes there is a better way.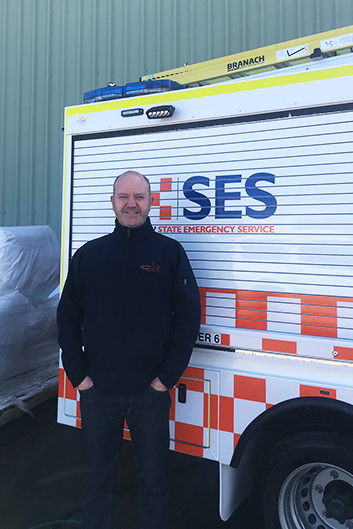 Managing Director Peter Fowler.Managing Director Peter Fowler.
"Just like the defence sector, [R. A. Bell] vehicles preserve Australian life and property and we need to appreciate the importance of the Australian manufacturing sector and value the knowledge capital that exists nationwide. While defence-related platforms are classified as having a sovereign industrial capability, Bell believes the design and manufacturing of metropolitan, regional and rural firefighting vehicles should also become a 'Sovereign Industrial Capability'," says Mr Fowler.
Despite R. A. Bell being an Australian business with significant capability, Peter Fowler has witnessed a creep towards further reliance on offshore suppliers with the importation of some firefighting vehicles and assets.
Industries such as manufacturing, construction and food production are the bedrock of our economy and when they thrive, it's not only manufacturing and farmers that benefit.
"The skills required are so significant and so available it is unfortunate that we don't seem to capitalise on our manufacturing strengths. In underestimating and supporting our manufacturing strengths we risk losing strategic skill base that has historically been transferred from one generation to the next generation of Australian tradespeople."
"More that ever we need to reinvigorate manufacturing and build new export opportunities, identify import replacement programs and export opportunities all the while supporting our critical supply chain and Australian jobs" says Mr Fowler.
If we are to learn anything from the COVID-19 pandemic, it is that we must become more self-reliant and bolster local business, and the best way to do that is to invest in ourselves.
Help and support
The Victorian Chamber is here to help you, your business, and your staff as you plan your return to work.
For more information about the COVID-19 resources available to your business, visit our COVID-19 (Coronavirus) Resources for Business page. For specific information about returning to work, visit our Reopen, Restart and Recovery page.
For information and assistance on any aspect of your employment obligations, our Workplace Relations Advice Line can help. Call 03 8662 5222 to speak to one of our experience staff.
If you have any concerns or queries about your COVIDSafe plan or any health and safety concerns, speak to our HSW team on 03 8662 5196 or email hsw@victorianchamber.com.au.
For more information on the Victorian Chamber's advocacy work and current campaigns, along with submissions and taskforces, visit the Policy and Advocacy section of the VCCI website here. If you have any questions or would like to be involved in our advocacy work, please contact policy@victorianchamber.com.au.