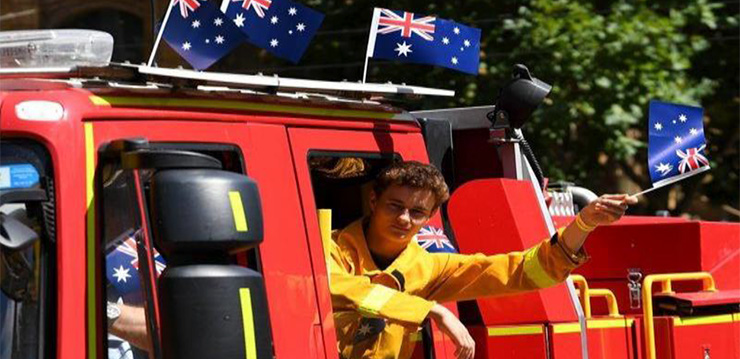 Aviation and Emergency Services Sector Skills set to Takeoff
North Sunshine Based R. A. Bell and Co Pty Ltd (Bell Fire & Rescue) this week employed 8 aircraft maintenance engineers to assist with manufacturing vehicles for the national emergency services sector.
Bell's current projects may not be rectifying defects and changing components on a 737 or an A320, in fact they are far more interesting. Being part of a team that innovates, designs and builds "First of Type" vehicles that protect all Australians makes for a rewarding and unique work environment.
Aviation experience is not new to Bell with five existing staff with an average of 30 years' experience.
Collectively these new employees have in excess of 320 years of aircraft maintenance experience taking the total aircraft engineering, electrical, structural and maintenance experience at Bell to almost 500 years.
The advancements in the technology of firefighting vehicles in many ways have come further than that of developments in aviation in the last ten years.
The developments in the firefighting sector over the last few years have included innovations around ergonomics, communications, operational capability, Fire protection systems, Compressed Air Foam Systems (CAFS), hydraulic advancements operator carrying capability and increased water carrying capacity.
Quote attributable to Natalie Suleyman MP State Member for St Albans
"I have visited Bell on a number of occasions and I'm so proud of their innovative work and their efforts to employ workers from our hard-hit aviation industry. Bell is a vital part of our local economy. It's a third-generation family business that continues to provide significant employment opportunities in our region".
Quote attributable to General Manager Bell Fire and Rescue Peter Fowler
"Identifying people with a skill set out of the aviation sector is a great fit for Bell. Like the rest of our staff, these new employees possess an innate sense of quality required in this highly specialised area of manufacturing".
Contact: Peter Fowler 0407 176 018 | peter.f@bells.com.au