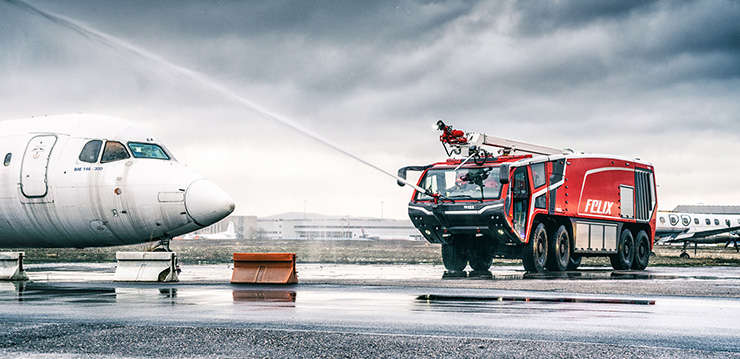 R. A. Bell adds ARFF vehicles to its Portfolio via Major Partnership
Australia based R. A. Bell is pleased to announce a major partnership agreement with Polish manufacturer of special vehicles and firefighting equipment, WISS Group.
This partnership will complement Melbourne based R. A. Bell's firefighting fleet to include Aviation Rescue Fire Fighting (ARFF) trucks for commercial aviation and defence.
This agreement adds Australia and New Zealand to WISS's global network, with R. A. Bell as their sole partner and distributor for the region.
R. A. Bell is an Australian family owned and managed business, founded in 1964. Starting as a one-man operation, Bell currently employs 200 staff across 6 locations covering metropolitan, regional and rural Australia. Bell specialise in the field of design and production of special vehicles including a comprehensive suite of firefighting vehicles, rescue and vacuum trucks and pump systems.
Headquartered in Bielsko-Biała, South of Poland, WISS Group is one of the global leaders in manufacturing of firefighting vehicles and equipment. At present, WISS Group employs more than 1000 skilled workers.
The company from its early beginning has focused on developing and implementing innovative technologies that have set the standards for special vehicles production with a particular focus on aviation.
The significance of such a partnership and collaboration with such an internationally recognised organisation will provide additional options for airport operators for the protection of the travelling public that will importantly be locally supported via R. A. Bells extensive existing national network.
R. A. Bell currently support Australian States and Territories, New Zealand and New Guinea for the emergency services and Hydro Excavation sectors.
For any enquiries please contact Robert Krolikowski at: robert.k@bells.com.au